Property Surveyors and Consultants…
Get a Free text listing here – Free Directory Entry
Prism Precision LTD
Land Registry Compliant Lease Plans & Title Plans
Measured Building Surveys
Energy Proficiency Certificates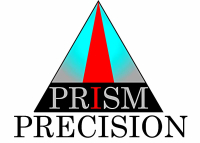 PRISM PRECISION for precise and accurate drawings. From our Measured Surveys, our exceptionally skilled team can create meticulous,dependable good quality Floor Plans, elevations, sections bespoke to your requirements. 
Estate Agents, Property Conveyancers, Architects,Councils and Property Professional are among our clients.
?Our services are well advanced that we can have a property surveyed, drawn up and emailed to your inbox in less than 48 hours of your order being placed – subject to the size. We work with laser measuring types of gear.
Our Lease Plans and Title Plans are drawn to the requirements of Her Majesty\'s Land Registry.
Energy Proficiency Certificates – EPCs are needed when a property is being sold, bought, leased or is a new build as a statutory requirement in the UK.
Yes we do it all, with tenacity and proficiency –  We are cheerful to come wherever you are in  the UK.
P R Gibbs & Co
P R Gibbs & Co is an established UK practice of Chartered Surveyors with offices in Bolton and with associate offices in London, Manchester and across the North West of England.
They specialise in investment properties and have a large data-base of properties and larger portfolios, both residential and commercial investments. Tel: 01942 844100
Supplier Location Search
National
3SIXTY Real Estate – Building surveys, dilapidations, party wall matters, project management, refurbishments, property management, planning consultancy, architectural design. – Based in: Clapton-in-Gordano
Regional
Adrian J Singleton Limited – Chartered Building Surveyors for all property matters including defects, repairs, renewals, party walls, planning. – Based in: Grays
Regional
Aldrock Surveyors Limited – A practice of surveyors who specialise in energy efficiency and can produce Energy Performance Cetificates for all domestic and commercial buildings. – Based in: Blackburn
Regional
Alexandra Estates Ltd – Our business is a chartered surveying firm predominately focusing on building surveys of residential and commercial buildings. We can also carry out valuations if necessary. – Based in: London
Regional
Andrews Kingsnorth – Dilapidations, surveys, party walls, specifications, architectural services, planning, building regulations are just a few of the services we offer. Prompt and cost effective advice. – Based in: London
Regional
Anthony Mckenzie Associates Chartered Surveyors – 20 years expertise in property matters. Specialising in structural and building surveys valuations plans schedules of condition expert witness reports. – Based in:
Regional
Arnold & Baldwin Chartered Surveyors – Providing professional advice to clients in all aspects of their residential and commercial property needs, including survey and valuation, commercial estate agency. – Based in: Caterham
National
Asbestos & Fire Surveys – Surveys24 is a vibrant, independent asbestos consultancy offering specialist surveying services to commercial, domestic and public sector clients. – Based in: london
National
AskASurveyor.co.uk – AskASurveyor.co.uk is an online service providing professional, impartial advice on property problems at a fraction of the cost normally associated with hiring a Chartered Surveyor. – Based in: Hove
Regional
Base Building Consultancy – Dilapidations, building surveys, EPC's, contract administration, party wall matters, lease plans, planning applications, building regulations applications, schedule of conditions. – Based in: London
Regional
Better Prepared Limited – Residential surveyors, valuers and energy assessors with over 30 years experience in Bucks, Beds, Herts and Northants. – Based in: Milton Keynes
National
Blackowns Chartered Surveyors – Independent specialist asbestos surveyor giving national coverage
Highly qualified UKAS certificated. All asbestos related advice. Very reasonable fees. – Based in: Taunton
Regional
Bowman Surveying and Design Ltd – We are a Building Surveying practice with extensive experience in building defects analysis, property assessment and development on new build and existing projects. – Based in: Cramlington
Local
Bradley-Mason LLP – Bradley-Mason LLP is a North Yorkshire based chartered building surveyors offering a range of services including due diligence, acquisition surveys, lease advice, schedules of conditions and much more. – Based in: Harrogate
Local
Brian Gale Surveyors – RMA Surveyors offer services designed to provide clients with all the information they need when considering a property for purchase. RMA Surveyors draw from a wealth of experience focusing on clients – Based in: Reigate
Regional
Brittain Hadley Associates Ltd. – Structural surveys, RICS home buyers report, project management, dilapidations, schedules of condition. – Based in: LONDON
Regional
Chartex Chartered Surveyors – Specialist Commercial Property Chartered Surveyors operating throughout Derbyshire, Nottinghamshire and the surrounding areas providing expert advice on office, retail and industrial property. – Based in: Belper
Local
Chiltern Associates – With expert chartered surveying services across Suffolk and the surrounding area, Chiltern Associates provide services to clients looking at a property for property for purchase. – Based in: Woodbridge
Regional
Clarion Chartered Surveyors – Full range of surveying services in London and the South East, Party Walls, Project Management, Design (AutoCad), Building Regulations, Building Defects, Surveys, CDM. – Based in: St Leonards
Regional
Collier Stevens – Collier Stevens is an independent firm of chartered surveyors founded in 1995 and providing a full range of residential and commercial building surveying services. – Based in: Chislehurst
Regional
Cooper Hayes Chartered Surveyors – Residential lease extensions, enfranchisement, commercial landlord and tenant, valuations, building surveys, party wall and other professional property services. – Based in: London
Regional
CPM Associtaes Ltd – Chartered building surveyors and party wall specialists. – Based in: Sutton
National
CSS (Consultants & Specialist Surveyors) – Qualified surveyors offering all types of survey inc: Pre-demolition & refurbishment, analysis & sampling. Commercial & domestic clients welcome. – Based in: Derby
Regional
David Moor Building Surveyor – David Moor has over 35 years post-qualification experience. He covers the Leeds, Harrogate and York area. – Based in: Harrogate
International
Densham & Moreira Chartered Surveyors Lda. – Fully licensed chartered surveyors for the Algarve region of Portugal. They undertake property valuations and surveys. – Based in: Vilamoura
National
Eagle Eye Images – – Based in: Stafford
National
Eddisons – We are a leading firm of Chartered Surveyors, working across the UK, Ireland and internationally, from our ten regional offices. – Based in: Leeds
Regional
Energy Survey Services – We have experience in the property sector supplying energy performance certificates, floor plans and virtual tours to the commercial/residential sales/rental market in Warwickshire. – Based in: Nuneaton
National
Eurosafe UK – Asbestos consultants offering sampling, type 1, 2 and 3 surveys and procurement of asbestos remediation work in commercial and domestic properties. – Based in: York
National
Exposure Surveying Ltd – Independent advice regarding damp and timber defects. – Based in: Bradninch
Regional
Gleeds – Professinal advice for commercial and residential properties including Party Wall issues, Dilapidations, DDA, Defects analysis, etc. – Based in: Bristol
Local
Glendale Surveyors Ltd – Surveying services ranging from condition surveys & energy performance certificates through to rent review and insurance calculations. – Based in: Reading
Regional
Gould & Co. Chartered Surveyors – Chartered Surveyors are specialists in rent reviews, lease renewals, homebuyers reports and party wall matters. – Based in: Brixham
Regional
Gowers Surveyors – Gowers Surveyors draw from over 20 years experience surveying properties throughout the UK to provide clients with all the information they need when purchasing a property. – Based in: Peterborough
Regional
Hocking Associates Chartered Surveyors – Providing a wide range of surveying services designed to give clients all the information they need when considering a property for purchase in the Cornwall area. – Based in: Flushing
Regional
Hoffman Partners – A leading firm of West End commercial estate agents, commercial property consultants and surveyors. – Based in: London
National
Hutton + Rostron – Hutton and Rostron are a team of building specialists, pathologists and scientists who work to provide long-term solutions to a number of property related issues, particularly damp and decay. – Based in: Guildford
National
iSurveyor.com – iSurveyor.com provides a free search tool helping you find Surveyors, planners and architects near you. There is a simple form to fill in and no obligation. – Based in: Farnham
Regional
J P Baldwin Associates Limited – We offer straight forward advice and reports to enable you to make an informed decision on your future property. We can also help with your current property or portfolio. – Based in: Torquay
Regional
Jago Jones Limited – Chartered building surveyors, building surveys, homebuyers reports, party wall matters, dilapidations. – Based in: Hove
Regional
John Bell Surveyors & Valuers Ltd – Independent Chartered Surveyors covering the Norwich and North Norfolk areas. – Based in: Aylsham
National
Jon Maynard FRICS – With specialist web site on boundary problems. – Based in: Rownhams
Regional
JRB-Chartered Surveyors – Regulated by the Royal Institution of Chartered Surveyors. We specialise in residential and commercial building surveys, valuations and energy performance certificates. – Based in:
Regional
Kirkby & Diamond – Leading regional Chartered Surveyors, valuers & planners; valuations, surveys, landlord/tenant – expertise in leasehold extention & party wall disputes. – Based in: Milton Keynes
Regional
Kuboo Ltd – Protect your bricks and mortar with a RICS Homebuyer report from £195. Kuboo something new. – Based in: Telford
Local
Kutner Associates – Kutner are qualified chartered surveyors in Central London. We provide homebuyers reports, building surveys and valuations. – Based in: London
Regional
Lamberts Chartered Surveyors – Offering wide range of services including property management, commercial and residential valuations. Lease extension negotiations. Building surveying. – Based in: London
National
Langley Byers Bennett – Langley Byers Bennett are a professional practice of chartered surveyors specialising in lease extensions, leasehold enfranchisement and building surveying. – Based in: London
Regional
Leasehold Assist – Specialist Chartered Surveyors providing valuation and negotiation advice for residential lease extensions and enfranchisement/freehold acquisitions. – Based in: York
Regional
LGS Surveying – We are a Surveying and Architectural Design company in Sussex Specialising in Architectural Design and consultancy
– Based in: Bexhill-On-Sea
Regional
London Building Surveyors – Finding building surveyors in Essex you trust can be a difficult task. Here at London Building Surveyors we create high quality reports, written in plain English. – Based in: London
National
Malrod Asbestos Surveyors – Malrod is an asbestos removing company servicing Nationwide. They are competent in performing asbestos removing services. Malrod Insulations Ltd is an asbestos removing company offering services throughout England. – Based in: Bolton
Regional
Manor Surveyors Limited – We are an independent Chartered Building Surveying practice based in Cambridge. – Based in: Cambridge
International
Mark Paddon – Surveyor – English building surveyor based Costa Blanca Spain. Investment purchase advice & structural surveys. Consultant to Channel 4′s 'Selling Houses Abroad.' – Based in: Barx
Regional
Marshall Clark – Surveyors, commecial site management specialists, commercial agents, consultants for industrial, office and retail premises. – Based in: Worthing
Regional
Metrix Surveys Ltd – Registry compliant lease plans; net and gross internal area certificates, full measured building surveys; topographical surveys; setting-out; monitoring. – Based in: coventry
Regional
MGR Associates – Expert Chartered Building Surveyors specialists in Housing Disrepair, acting for both Landlord or Tenant. Preparation and negotiation of Scott Schedules. – Based in: Manchester
Regional
Mike Stapleton & Co (Chartered Surveyors) – We provide specialist valuation & legal advice for flat leaseholders and freeholders in connection with claims for Lease Extensions and Collective Enfranchisement (freehold purchase) and assist similarly with claims to extend the lease. – Based in: Hockley
National
Mouseprice.com – Free access to land registry sold prices – Find out what your neighbours paid for their homes. – Based in:
Regional
Navas Associates – For a professional opinion and detailed reports on the condition of a property, Navas Associates draw from over 20 years experience to provide comprehensive and detailed reports that are easy to follow. – Based in: Ashby-de-la-Zouch
Regional
Philip Carruthers Ltd – Philip Carruthers Ltd are chartered surveyors in Exeter that specialise in listed and historic properties across Devon. As a RICS-registered firm they offer expert services such as HomeBuyer reports, valuations and building surveys.
– Based in: Exeter
National
Powell Padilla Limited – At Powell Padilla we carry out Asbestos Management Surveys for our clients throughout the UK. We are quick, discrete and cost effective. Our survey reports are simple to follow and have minimal jargon – Based in: Brierley Hill
Regional
PR Gibbs & Co – Chartered Surveyors and investment property consultants, Bolton. – Based in: Westhoughton
National
Prism Precision Ltd – Land Registry Compliant Lease Plans & Title Plans
Measured building Surveys – Precise & Accurate Floor Plans
Energy Proficiency Certificates when Selling,Letting or buying a Property – Based in: Kent
International
Professional Land Surveyor, ALTA Surveys & 3D High – A leading land surveyor – professional service, ALTA surveys, ACSM surveys and 3D high definition land surveying (high definition laser scanning) throughout Western United States. – Based in: Corona, CA
Regional
R B Surveyor Services Ltd – Commercially minded firm of Chartered Building Surveyors with experience across the residential, industrial and commercial property sectors. – Based in: Chester
Regional
Rateablevalue.co.uk – Are you paying empty property rates? – Find yourself an 'off the peg tenant'. Save over 50% on the cost of empty rates. – Based in: Deeside
Regional
RB Surveyor Services – RB Surveyor Services provide expert commercial and residential property surveys, project management and contract administration. – Based in: Chester
Regional
Really Moving Chartered Surveyors – Free instant surveyors quotes from up to 4 RICS chartered surveyors in England and Wales for both homebuyer survey and valuations & buildings surveys. – Based in: St Albans
National
Remote Aerial Surveys – Remote Aerial Surveys is an aerial survey service from consulting engineers Richard Allitt Associates, providing aerial inspections of factory roofs, chimneys & other structures using UAVs. – Based in: Staplefield, Haywards Heath
Local
RMA Surveyors – RMA Surveyors provide a range of services for property owner across the South East. Their service include but are not limited to building surveys, home buyers reports and insurance claim reinstatement. – Based in: Compton
National
Robinson Elliott – If you have concerns about the house or flat you are buying, you have come to the right place. We do homebuyer reports on houses and flats; we do building surveys and valuations on all types of residential property. – Based in: Lingfield
Regional
Silk Sharples Jennings Surveyors – Professional services include Residential and Commercial Property Surveys, and Project Management. We are regulated by the Royal Institution of Chartered Surveyors (RICS). – Based in: Shrewsbury
National
Simon Pott & Company – Independent firm Chartered Surveyors 30+ years experience buying, selling and managing residential property throughout East Anglia. – Based in: Bury St Edmunds
International
Site Snagging UK – Finds faults and defects with houses and flats. In-depth snagging report produced for both client and developer. – Based in: Shrewsbury
Local
Southdown Surveyors – At Southdown Surveyors we provide value for money services for those in need of detailed surveys and reports to make a fully informed decision about buying prospect properties. – Based in: Eastbourne
Regional
Southview Surveyors – We carry out private valuations, homebuyer reports, energy performance certificates (EPC's), and home information packs (HIP's). We are regulated by the RICS. – Based in: Orsett
Regional
SPWest – SPWest are a specialist chartered building surveying consultancy offering responsive commercial advice to landlords. Our services include dilapidations advice, NIA and lease plans. – Based in: Cardiff
National
Structural Engineers Reports – We are experts in providing structural engineers reports on domestic properties. All work carried out by chartered engineers. – Based in: Nottingham
National
Surveyor Local – We are a national group of chartered surveyors specialising in RICS HomeBuyer Reports and Building Surveys. We offer an instant online quote and a fast turnaround of your survey and report. – Based in: London
Local
Sussex Lease Extensions – Sussex Lease Extensions are leasehold extension valuation surveyors specialising in residential lease extensions, buying a freehold on flats & enfranchisement in Sussex, West Sussex & the South East. – Based in: Findon
National
The Dilapidations Consultancy – Expert and strategic dilapidations advice for landlords of commercial property. Preparation of schedules of dilapidations and repairs notices with settlement negotiation. – Based in: Bristol
National
The Drawing Office Services Ltd – Specialising in residential and commercial lease plans. – Based in: Northampton
Regional
The Party Wall Company – Specialising in Party Wall Matters with over 12 years experience advising on the Party Wall Act on behalf of various clients. – Based in: Orpington
National
The Severn Partnership Ltd – Chartered land & engineering surveyors: Topographical surveys, 3D laser scanning, railway surveying, Pway surveys, measured buildings, 3D modelling. – Based in: Shrewsbury
Regional
Tim Greenwood & Associates – An experienced team of high quality, professional surveyors for your home or residential property in London and the South East. – Based in: Gatwick
National
UK Surveyors – Full building survey, condition survey, dilapidation survey, inventory production, check-in/check-out, defect analysis, CAD drawing service for planning applications etc. – Based in: Near Lichfield
Regional
Whitecroft Green Limited – Whitecroft Green is a building surveying consultancy with over 15 years of surveying experience in both the commercial and residential sectors. – Based in: Bolton
Regional
Willings – Party Wall etc Act 1996 advice. Building defects and general property matters. – Based in: Sidcup
Regional
WPC – The Whitworth Co-Partnership – Chartered Building Surveyors advising on building disrepair and disputes, expert reports and oral evidence in court, specialising in historic buildings. Trained mediator. – Based in: Bishops Stortford